COVID-19 UPDATE
Governor Brown has changed our status of Extreme Risk to High Risk which allows Indoor dining, maximum capacity of 50 people, Outdoor dining, 6 people per table maximum and an 11:00 pm closing time. The risk will continue to be reevaluated every 2 weeks. Any changes to our status will be posted here and on our Facebook page.
New Operation Hours and Other Important Information
The Lodge will officially open February 17th, 2021 at 11:00am.
Hours of operations will be as follows:
Social Quarters-Monday 2pm – 11pm
Kitchen-Not open but will have Bar food with Air fryer.
Social Quarters-Tuesday 2pm-11pm
Kitchen Tuesday 2pm-8pm
Social Quarters- Wednesday 11am-11pm
Kitchen Wednesday 11am-8pm
Social Quarters- Thursday- 11am-11pm
Kitchen- Thursday- 11am-7pm
Social Quarters- Friday/Saturday 11am-11pm
Kitchen- Friday/Saturday 11am-8pm
Social Quarters- Sunday 11am-11pm
Kitchen Sunday 11am-5pm
These posted times may vary due to staffing or no business.

We will only be serving off the social quarters menu until we are able to allow more members into the Lodge at one time.

To-Go orders are encouraged to support the business of the lodge.

Sunday breakfast will resume once we are able to allow more members into the Lodge at one time.

We can only have 50 members in the lodge at one time so please don't be upset if you cannot get into the Lodge due to capacity issues.

Please be patient with the staff as we ramp up the opening of the Lodge and work through any unknown issues.

You are required to always wear a mask when moving around the Lodge, when you are seated you can remove your mask.

We will start off with 4 of the Video Poker machines opened. When the plexiglass dividers come into the Lodge, we will open all machines.

Please follow all posted signage.

Please call if you come to the Lodge in the later hours to make sure the Lodge is open.

The bar will have Plexiglass but not for seating just for protection of the employees.

If you have any concerns or issues, please contact an Officer of the Lodge. The employees are being directed from the Board of Directors and are not responsible for making any changes related to the business or the protocol.
PLEASE BE RESPECTFUL TO OTHER MEMBERS AND OUR EMPLOYEES SO THAT WE CAN MAINTAIN A SAFE ENVIRONMENT FOR EVERYONE.
WELCOME TO OUR LODGE
Welcome to the Hillsboro Elks Lodge, located in beautiful Hillsboro, Oregon.  We are a Fraternal Organization who has dedicated ourselves to the cardinal principles of Charity, Justice, Brotherly Love, and Fidelity.  The Hillsboro Lodge, like so many Lodges throughout the United States, is committed to upholding the principals and supporting the goals of the Order.  Members of the Order are always welcome to our Lodge and invited to tour our wonderful facility and to take advantage of the beautiful surrounding golf courses and visit our local wineries.
We strongly encourage you to visit our National Website and see for yourself what Elkdom is all about.  Always remember the motto of our Organization, "Elks Care – Elks Share".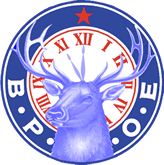 Marty Menard
ELK OF THE MONTH
February 2021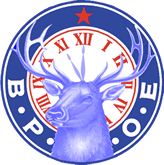 Joan Shepherd
ELK OF THE YEAR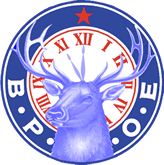 Kelvin Elledge
OFFICER OF THE YEAR