COVID-19 UPDATE
County Risk Level framework ending June 30th!
On June 25, Oregon Governor Kate Brown signed an executive order that will eliminate Oregon's County Risk Level framework and all remaining COVID-19 health and safety restrictions that have been issued under Oregon's emergency statutes once 70% of Oregon's adults residents are vaccinated against COVID-19 or by June 30 — whichever comes first.
That means no more statewide mask mandates in most settings, no required capacity limits and no required physical distancing," said Governor Brown. "It means, effectively, Oregon is 100% open for business!"
We Are Open!
LODGE HOURS
Social Quarters
Sunday: 9:00 am – 11:00 pm
Monday & Tuesday: 2:00 pm – 11:00 pm
Wednesday & Thursday: 11:00 am – 11:00 pm
Friday & Saturday: 11:00 am – 12:00 Midnight
Food Service
Sunday Breakfast: 9:00 am – 1:00 pm
Bar Menu: 1:00 pm – 5:00 pm
Monday Special: 2:00 pm – 8:00 pm
Tuesday Kitchen Opened: 2:00 pm – 8:00 pm
Wednesday: Bar Menu 11:00 am – 5:00 pm;
Dinner Menu 5: 00 pm – 8:00 pm
Thursday: Bar Menu – 11:00 am – 7:00 pm
Friday & Saturday:
Bar Menu – 11:00 am – 5:00 pm
Dinner Menu – 5:00 pm – 8:00 pm
WELCOME TO OUR LODGE
Welcome to the Hillsboro Elks Lodge, located in beautiful Hillsboro, Oregon.  We are a Fraternal Organization who has dedicated ourselves to the cardinal principles of Charity, Justice, Brotherly Love, and Fidelity.  The Hillsboro Lodge, like so many Lodges throughout the United States, is committed to upholding the principals and supporting the goals of the Order.  Members of the Order are always welcome to our Lodge and invited to tour our wonderful facility and to take advantage of the beautiful surrounding golf courses and visit our local wineries.
We strongly encourage you to visit our National Website and see for yourself what Elkdom is all about.  Always remember the motto of our Organization, "Elks Care – Elks Share".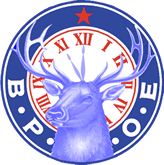 Mike Thompson
ELK OF THE MONTH
July 2021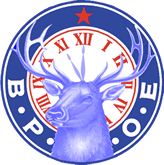 Tim Jasper
ELK OF THE YEAR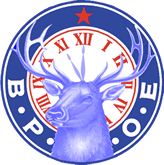 Beth Cox
OFFICER OF THE YEAR