RV PARK
If you're in the area and are traveling, come stay with us! We are located at 7553 NE Quatama St. Hillsboro, OR 97124.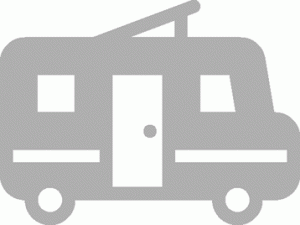 Concrete pads with electrical (20 & 50 amps)

Water only (first come, first served)

You MUST be an Elk member
Requested donation of $25.00 per night

Maximum stay is 14 nights
CAMPER CLUB: BPOE On Wheels
We are one of the many extensions of the Lodge. We are a fun loving social group that likes to travel and explorer. We meet once a month on the 2nd Wed at 6:30 pm at the Lodge and have dinner together once a month on the first Friday at the Lodge at 5:30 pm. We have every type of RV from pop up trailer, 5th wheel, camper, tent, Class C & A's plus others who may stay in a yurt, little house or local motel. We have explored from the Redwoods of Northern California, Crater Lake, Steen's Mountains, to Silver City Idaho throughout Oregon up through the Grand Cooley Dam in Washington up to the Canadian border in Washington. We camp starting in March through October once a month over a weekend and usually have at least one longer trip each camping season.
We schedule a year out so everyone can make plans. We also support the Lodge activities and charities. Come to a meeting, dinner, or contact one of the officers to find out more.
2022 OFFICERS
President:  Julie Mason  503-307-1440
Wagon Master:  Ellis Mason  503-307-1460
Secretary:  Sandi Delaney  530-306-4533
Treasurer:  Jackie VanDerzanden  503-648-3521
COMMITTEES
Emblem & Insignia's:  Herb Randall
Membership:  Bella Dvir
Wellness:  Lavilla Camenzind
ACTIVITIES WE SUPPORT
Elks annual Easter Basket
Elks annual Christmas Basket
Betty Hise Memorial
Elks Car Rally
Turkey Shoot
Veterans Activities
First Responder Appreciation
Charity Sewing
Elks Grand Lodge plus many other activities.
BPOE ON WHEELS – 2023 CAMPOUT SCHEDULE
April 20-23, 2023 Cascade Locks/Portland East KOA 841 NE Forest Lane, Cascade Locks OR. 97104
May 18-21, 2023 Timberlake Campground RV Park 112 Bylin Rd, Stevenson, WA 98648
June 20-29, 2023 Extended trip
June 20-22 River Bend County Park, 45931 Santiam Hwy, Foster ,OR 97345
June 23-25 Bend/Sisters Garden RV, 67667 Hwy 20, Bend, Or 97703
June 26-28 Deerwood RV Park, 35059 Seavey Loop Rd, Eugene, OR 97405
July 20-23, 2023 NW Rally at Swiss Sportsman's RV Park, Bonney Lake, WA
August 17-20, 2023 Cougar RV Park & Campground 16730 Lewis River Road, Cougar, WA
September 14-17, 2023 Port of Newport RV Park & Marina So. Beach, 2120 SE Marine Science Dr, Newport, OR 97365
October 13-17, 2023 Silver Spur RV (old section) 12622 Silverton Rd NE, Silverton, OR 97381